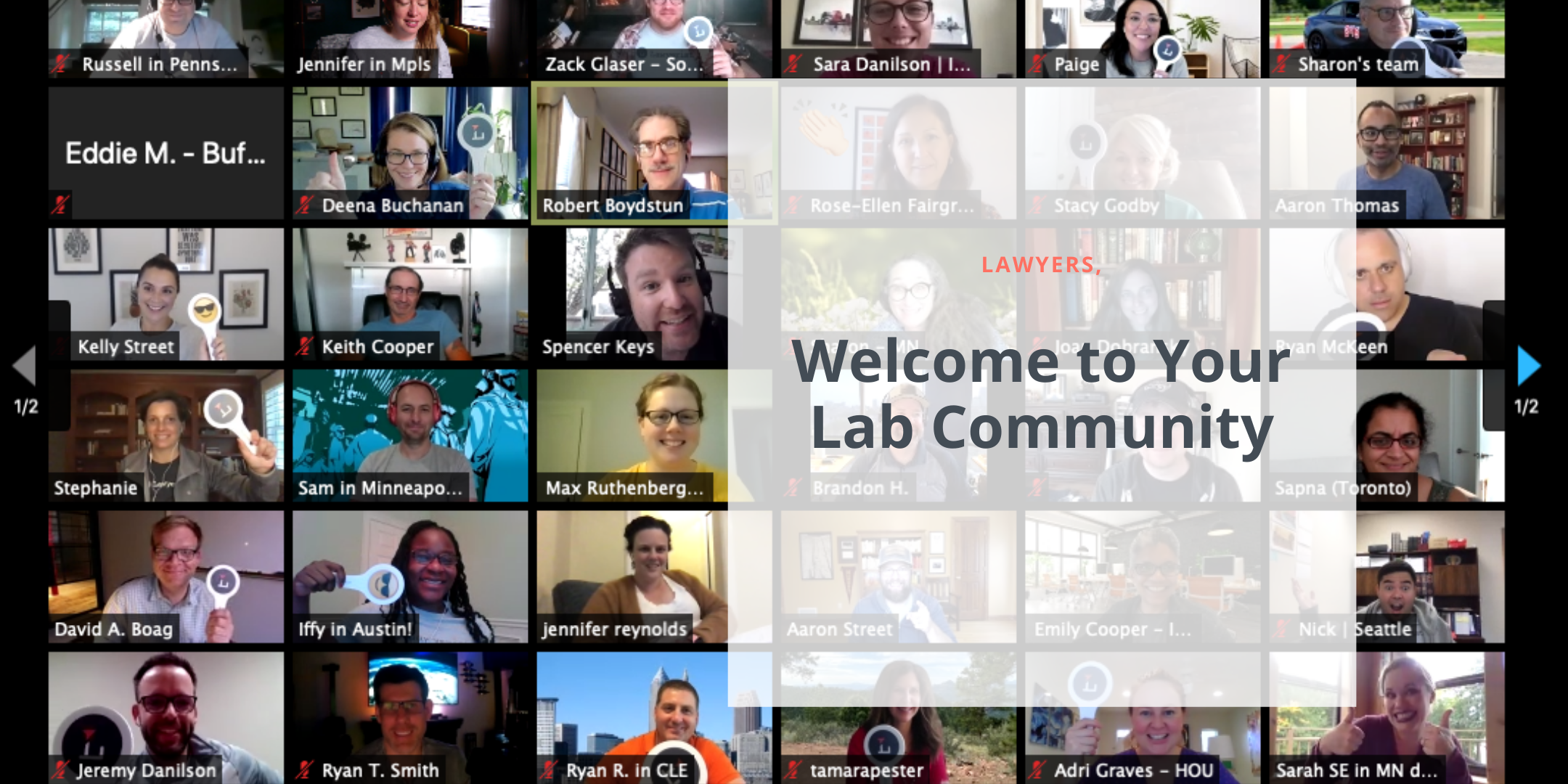 Why healthy?
Every part of your firm is connected. It starts with a healthy foundation—a clear path to what you want your business to look like and how you're going to get there. You need a framework for your leadership team to make decisions and move forward.
With a solid foundation, you can grow and serve healthy clients. You'll need healthy systems and processes to consistently attract the right leads, convert them into happy clients, and deliver a high-quality experience.
A healthy team means we are attracting the right people and training and developing them into amazing teams. All this leads to healthy profits.
Finally, the business should exist to serve you and your personal goals including working a reasonable amount of hours.
After successfully completing Lab, you'll check the following:
Healthy Strategy

Core values
Vision
Business model
3-Year goals and strategy
Healthy Team

Accountability chart
Hiring & management systems
Market rate salaries
Hiring the right people for the right seats
Tracking employee satisfaction
Healthy Clients

Ideal client profile
Strategic marketing plan
Website audit
Client experience plan
Healthy Profits

Financial strategy
Consistent revenue growth
Key Performance Indicators (KPIs)
Healthy Systems

Data security threat assessment
Tech stack audit
Procedures manual
Healthy Owner

Business aligned with personal goals
Reasonable hours worked
Owner's compensation
Healthy Firm




Excelling in all areas on the Small Firm Scorecard


How does it work?
You need two things for your business to succeed:
Strategy—what are you building?
Alignment—a plan to get you there.
Lab offers you a variety of tools and resources to find your winning combination of strategy and alignment.
Content
You'll start with a plan. We'll guide you through the process of creating a business strategy so you know exactly which parts of your business need your focus.
With your plan in hand, you'll access our members-only website containing over 100 modules to help you learn and implement our proven strategies for building a healthier firm.
Coaching
You might need help along the way. Our coaches will be there to give you guidance, support, and yes, at times, a good 'ole fashion kick in the rear.
Depending on the level you join, you'll access our coaches by either:
Group Coaching Calls and Workshops, or
1:1 Accountability coaching with a dedicated coach each month for support and accountability on your business plan.
Subject-Matter Coaching with an expert focused on a specific part of your business. Our coaches specialize in business strategy, marketing, finance, legal technology, human resources, outsourcing, remote workplaces, business systems, and operations.
Community
Your business benefits when you connect with forward-thinking business owners who share their problems, wins, and frustrations. In Lab, you'll connect, learn, be inspired, and confide in other members in lots of ways, including:
Private Member Forum
Virtual Accountability Groups
Study Groups (3 weeks sprints to get things done)
Webinars & Workshops
Annual Conference: LabCon


LabCon
LabCon is our in person work session. It's not a typical conference or CLE. We've replaced the speakers you'd see on an agenda who talk at you with 2.5 days of facilitated and interactive conversations, workshops, and activities.
Pricing & Terms
Once invited to join, you'll select the price point based on where you are in your business journey:
Platinum is for firms who've likely reached at least $250K/year in revenue and are focused on scaling their business. At $849/month, Platinum includes everything described for our Gold level plus a virtual quarterly planning retreat for your team, a dedicated 1:1 Accountability Coach, weekly coaching, workshops, and study groups with our subject-matter experts, and your LabCon registration fee (just cover your travel expenses)
Gold is for firms just starting out or working to reach $250k/year in revenue. Gold is our self-directed program. At $349/month, Gold includes a quarterly 1:1 roadmap coaching session to map your priorities and work, access to the online course portal and management materials, a monthly group coaching call for help, and a 50% discount on your LabCon registration fee (plus travel expenses)
Have a partner or key team member who would also benefit? They can join for an additional $99/month and access the benefits of a Gold membership
While Lab is often a 2-3 year journey as firm leaders work to improve their business, we ask you to commit to your participation 6 months at a time
Give it a Try With Our 🌮 Guarantee
To see if Lab is a good fit for you, join the community! Accepted members enjoy our 30-day-Love-It-Or-Leave-It-Taco-Guarantee. Quit for any reason in the first 30 days and we'll refund your money and send you $10 for a 🌮 on us—you're guaranteed to benefit!